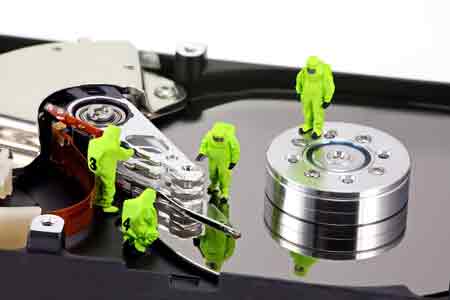 Data Recovery
App-teks data recovery lab technicians and engineers are a highly skilled team of trained and experienced in the latest state-of-the-art data recovery techniques with years of successful recoveries experience behind them. Media include hard drive, RAID, removable drives, dvds and more.
Laptop Data Recovery
The tough conditions that laptops must function under make laptops more vulnerable to crashes and data loss when compared to desktops, also the amount of data stored on them is mostly critical which means that consequences of data loss on laptops are more devastating when compared to desktops.
What Operating System is Supported?
Microsoft 98, 2000, 2003, NT, XP, Vista, Apple OS, Linux, Unix.
Do you recover files from other Media Types?
Yes! We provide data recovery services for the following:
Hard Drive (Internal, External, Raid, SATA, IDE)
Flash Drive (USB, SD, MMC, Compact Flash, xD, Memory Stick)
CD, DVD
What sets App-teks apart?
Same-day response on most issues
Phone answered by real people, not automated machines
Our experience. With certified technicians, you are assured that you are in good hands
Our Guarantee: No Recovery, No Fee
Expedited Service, we offer emergency and weekend service
Call us today to discuss your options for a fast recovery of your files and to choose one of our affordable recovery plans.